Real Happiness
An Authentic Meditation School in Rishikesh
Real Happiness is an authentic Meditation School in Rishikesh, located in the calm and heavenly atmosphere of Tapovan, Rishikesh. The school welcomes all the students who are on an eager search for mental peace. Real Happiness doesn't demand your prior experience or knowledge, indeed, your hardcore dedication to delve into the ocean of spirituality.
Learn Meditation in Rishikesh by spending your vacation in the foothills of the Himalayas covered by the holy river Ganges. Get a passion to study and we will help you in your further journey. At Meditation School in Rishikesh, Real Happiness Tapovan Rishikesh; you will learn to control the extreme level of stress. When you are able to deal with it, then you can live your life smoothly.
The Real Happiness Meditation School is covering various Meditation Courses and Programs, Yoga TTC and Retreats, Ayurveda Programs and Treatments, and various other spiritual courses in the remote land of Rishikesh since 2014. The school follows the rules and customs of Vedas to make the practice more sanctified. 
We are well aware of the passion of students of every level. Be it a beginner-level aspirant or a well-versed practitioner, everyone needs to learn and practice it in the best way possible. That is why, the Meditation in Rishikesh by Real Happiness Tapovan Rishikesh comes up with courses for beginners' level, advanced level, and master level practitioners.
Ayurveda Courses, Kundalini Courses, Yoga Programs, and other Spiritual Courses are also taught at Real Happiness, to give you a complete taste of spirituality and divinity.
Read more
28 Days Meditation Course
The month-long course of Meditation in Rishikesh Uttarakhand, is the best chance to start your career.
Details
Booking Seats Availability
August 2023

Fully Booked

September 2023

Fully Booked

October 2023

06 Seats left

November 2023

06 Seats left

December 2023

08 Seats left

January 2024

07 Seats left

February 2024

09 Seats left

March 2024

08 Seats left

April 2024

07 Seats left
www.realhappiness.org
www.sushumana.com
Peaceful Location
We have an incredible view of the Garhwal Himalayas, and a beautiful garden with plenty of sunshine and greenery is here to soothe your soul.
94% Money Refund
We have a 94% refundable policy, which means that if you are unable to attend the course, you will be refunded 94% of your course fees.
* Applying after January 2023 onwards
Deep Study
Our study pattern is professional and Deep, We offer a variety of courses and retreats to help you change your body, mind and soul.
Teachers are yogis
We have a team of experienced yoga teachers who have many years of experience in their subject and have become true yogis.
Caring Team
We have a great team of people who look after you and assist you throughout your stay to ensure that you are happy and healthy.
10 years Experience
We have 10 years of experience offering meditation and yoga in Rishikesh. We believe in quality teaching and passing on ancient knowledge.
Meditation in office
Corporate Programs
Meditation at workplace
Mindfulness at Work
Start Meditation Now
If you are a company or an entrepreneur, and you want to increase your employee's focus, concentration and productivity at work office, Join our corporate meditation programs specially designed for working persons.
Contact us
Our International Centres
Exotic and blissful meditation destinations
Meditation Programs
Practice for a healthy mind
Meditation in Rishikesh - Real Happiness is open to opportunities to learn and grow your career in Meditation. The practice seems too simple, but it is not. With us, you will learn all the hidden and important aspects while practicing Meditation. Apart from a bright opportunity, Meditation Programs in Rishikesh are a way to detox the mind while inducing it with positive thoughts and imagination.
Meditation Benefits
Study and Practice of Meditation
Keeps you positive

Helps in remaining calm

Boosts up your focus

Makes you happy and cheerful

Sharpens your memory

Increases concentration and awareness

Build up creativity

Refines your skills
Increases mental power

Improves your mood

Enhances the power of imagination

Advances your working ability

Keeps you relaxed

Provides you with inner peace

Nourishes you completely

Intensifies your brain intelligence
What is Meditation?
The hidden power of the mind
Meditation is not just sitting silently in a Yog mudra by closing the eyes, it is much more than that. You will learn it during your journey at Real Happiness.
Read Blog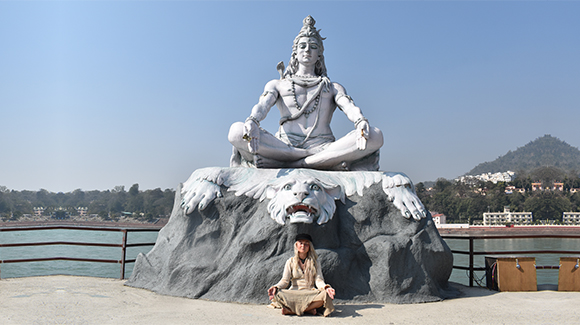 Yoga Retreats
Relax with Nature
When you are stressed with your daily workload and unnecessary pressure, then certainly your body and mind demand a relaxing vacation. What else than a Yoga Retreat in such a situation? Yoga Retreat is a vacation, but a yoga vacation. Don't think it is something like a hard task. We are not telling you to stretch leaving your boundaries. Stretch as much as you can and Relax as much as you want.
Real Happiness Tapovan Rishikesh offers Yoga Retreats in Rishikesh under high-experienced teachers in a professional backdrop. It includes stay and food as well because fast food can only help you calm the mood for a while, but the Sattvic diet helps you remain calm all life. Spend your vacation with us and see a change in your lifestyle afterwards.
Read more
More Details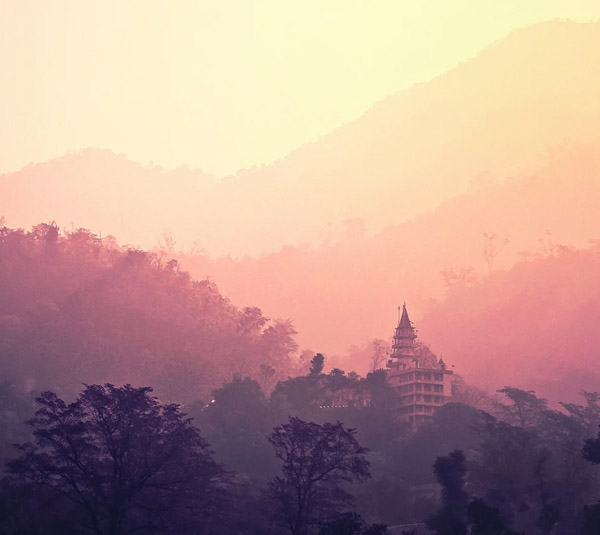 Meditation Retreats
Give Mind a Rejuvenating Holiday
Do you think your mind is a machine? The mind is not a machine and still if you are considering it so then try to understand that even a machine needs servicing. You engage your mind in an activity 24*7, at least give it a break to relax. Don't burden it otherwise it will become a burden on you. Meditation Retreat in Rishikesh is the best gift you can give to your mind.
The vibrant color of spirituality in the city of Rishikesh, Meditation Retreat is conducted by Real Happiness India. It is a practice which helps you to reboot your mind. The program includes a well-maintained schedule with a comfy stay and a nutritional diet. Our team of teachers and trainers will help you to start your life in a whole new way with the practice of Meditation in Rishikesh.
Read more
More Details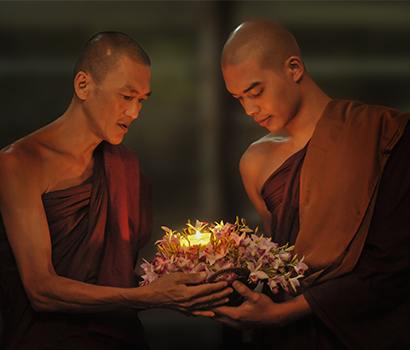 Blog for Yoga and Meditation
Get to know more about the divine environment of Rishikesh and the practice of Yoga, Meditation, and more with various blogs and write-ups on the spiritual aspects we learn from our Vedas and Puranas.
Read Blog